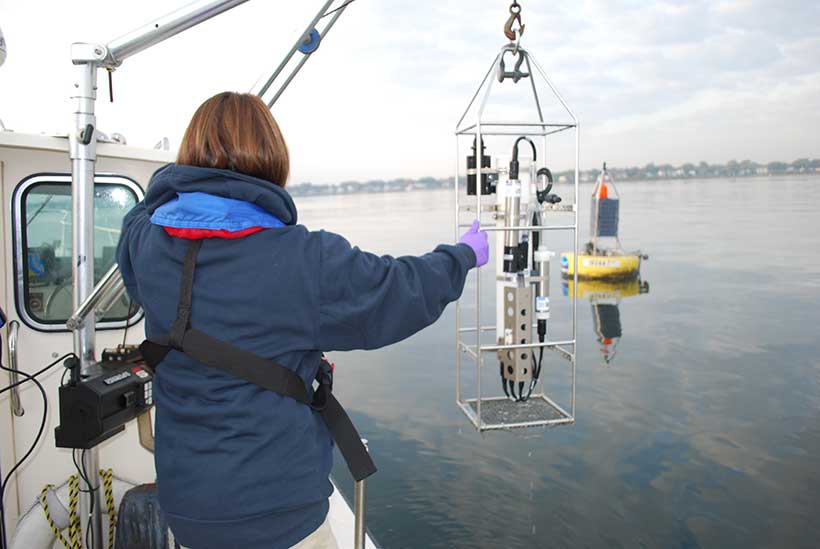 Thanks to all the attendees who joined us on October 19, for a great day of discussion on current monitoring efforts in Narragansett Bay, prioritizing gaps that need to be filled to achieve comprehensive monitoring, and identifying opportunities for new data collection or novel synthesis approaches.
We are currently developing the workshop proceedings. While this effort is underway, the agenda, presentations, and other materials provided to participants are available below.
This workshop was sponsored by an Environmental Protection Agency Southeast New England Program Grant to the RI Department of Environmental Management with subaward to the Coastal Institute at URI, and it was hosted by the Coastal Institute at URI. The workshop also served as an official RIEMC meeting.
---
Workshop planning committee:
Nicole Rohr, Coastal Institute at URI and RI Environmental Monitoring Collaborative
Sue Kiernan, RI Department of Environmental Management
Tom Borden, Narragansett Bay Estuary Program
Amber Neville, Coastal Institute at URI
Judith Swift, Coastal Institute at URI
For questions, please contact Nicole Rohr at nrohr@uri.edu